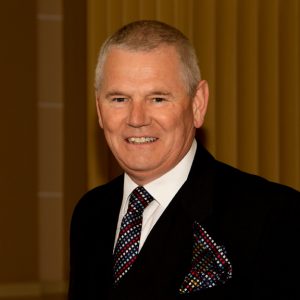 Provincial Grand Secretary
Hugh Oram is a retired senior Hertfordshire fire officer counting among his most memorable working-life events the huge explosion and fire at the Buncefield oil terminal at Hemel Hempstead in 2005. The Provincial Grand Secretary has the closest possible links with St Albans, site of the Provincial Office. He was born and educated in St Albans and still lives in the city. He began his fire brigade career in 1978, first stationed at St Albans.
When he retired in 2008 he was back at St Albans, as divisional officer responsible for several stations across the centre of the county. His introduction to Freemasonry came via his late father-in-law, W Bro John Archer; he joined St Stephens Lodge No 8468 in 1989, was master in 2002, and was appointed Provincial Grand Steward in 2009 and joined the Provincial Grand Stewards Lodge No 8984 in the same year. He was MEZ in 2006 and 2007 of the Woodard Chapter No 4410, which meets in London. He joined the board of Ashwell House in 1999.
Outside of masonry, Hugh holds a degree in Law and counts scuba diving, hill walking and skiing among his hobbies. He is married and has a grown-up daughter and son.